Dear Affiliate,
We currently have a referral program of 50% commission per sale generated on the Six Figure Inc program which currently sells for a price of $2997 USD or a 6x$597/mo payment plan.
Six Figure Inc is the result of a decade worth of experience in online marketing, and literally months of creation and putting together.
The training is of the highest possible quality and is constantly being improved on to make this program the best program in the e-Learning space.
We have a strong focus on helping our students get results, the only thing that ultimately matters for the long term success and happiness of everyone involved, students, affiliates and myself.
You can be assured that anyone who joins the SFI community will be very well taken care of and have direct access to myself as well as to the other SFI members through our private, members-only Facebook community.
Here's a quick walkthrough of the Six Figure Inc members area and private Facebook community:
Our Affiliate Program and How To Get Started
ClickBank is the preferred retailer of Six Figure Inc, so in order to promote Six Figure Inc you must become a registered ClickBank affiliate.
To do this you will have to have an existing account or open a (free) account at Clickbank.com.
Please note that you are acting as an affiliate for ClickBank and therefore must adhere to all of Clickbank's terms and conditions. For more information about this, go here.
Once you are a registered ClickBank affiliate you will be able to send traffic through a unique ClickBank-generated affiliate link using our hoplink generator, and you will automatically be credited your respective commission for all sales that result from traffic you send through your special ClickBank affiliate hoplink.
Get your affiliate link on Clickbank:
Step 1 – Login to your Clickbank.com account (or open a (free) account if you don't have one yet)
Step 2 – Go to the Clickbank Marketplace
Step 3 – Search for Six Figure Inc
Step 4 – Click on "Promote"
Step 5 – Generate your unique hoplink (use TID for unique tracking)
Here's a quick video walkthrough how to get your affiliate link on Clickbank in less than 30 seconds:
How The Six Figure Inc Sales Funnel Works
We're using a "simulated live" automated "just in time" webinar, followed up with an email sequence designed to close those who registered for the webinar but didn't purchase.
All you need to focus on is getting your traffic to register for the automated webinar and we'll take care of all the rest.
We're constantly split-testing and tweaking our sales funnel with our own advertising dollars to maximize conversions to help you make the most EPC.
Email Swipes + Promotional Material
To make things easier for you to get started sending traffic to promote Six Figure Inc, we've prepared various email swipes and promotional material that you can use or model to make it most suitable for your traffic.
Here's a link to the email swipes:
https://docs.google.com/document/d/1Nq3sAWhMkt0dwF6NNuqDtGxz874xO_R7GzotFRQPO7s/edit?usp=sharing
Before you promote, please be aware of the following regulations:
Affiliates are NOT permitted to use ANY Six Figure Inc testimonials or income screenshots in their promotions without written permission from sixfigureinc.com. Affiliates may also not run ads on Google Adwords (or any Google property), bid on "Six Figure Inc" based keywords, use the term "Six Figure Inc" in any pay per click ads, use any terminology in ads or landing pages that are similar to "scam" or "fraud," or create customer cash-back incentives for purchasing Six Figure Inc.
Affiliates must also NEVER use any images or videos that they do not own, and are forbidden from using any imagery that would imply any endorsement without written consent from the appropriate parties.
Affiliates are forbidden from creating webpages, social media pages or accounts that falsely represent themselves as the creators or owners of the Six Figure Inc product. Any review page and all creative contained therein must include the word 'REVIEW' in the title, the url and any graphics used in the cover image or profile image. This includes blogs, webpages, Facebook, Twitter, YouTube or ANY OTHER online entity whether or not it is considered to be "social media".
Affiliates may not bypass Six Figure Inc pages to generate orders. In other words, no direct linking to cart or order forms from any ads or landing pages. The customer must see our offer as presented by us prior to landing on the cart.
Any affiliate caught breaking any of these terms will be banned immediately without hesitation, and will not be eligible for reinstatement.
Signed with success,
Dirk "Diggy" de Bruin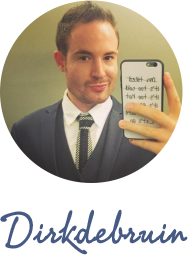 P.S. Got Questions? You can email us through our contact form or alternatively add me on Skype ID Serpshake.